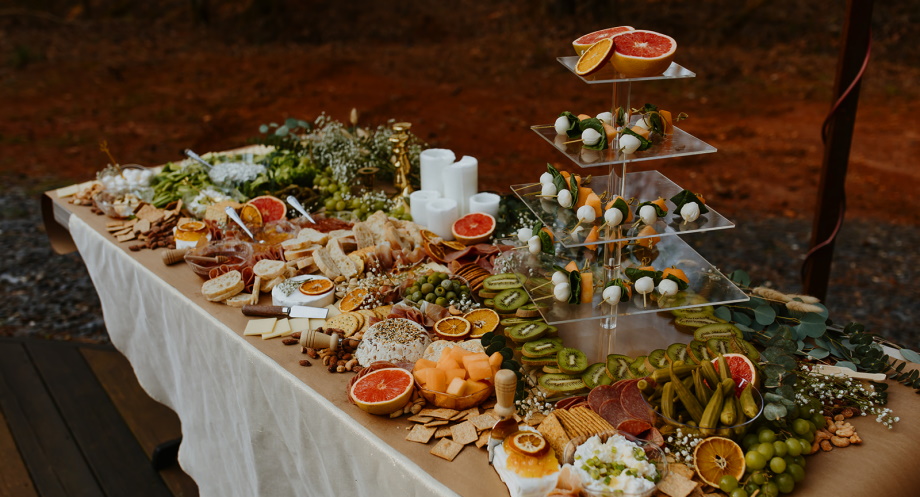 Planning the menu for your wedding reception can be a daunting task. There are so many choices to make, and you want to make sure that everything is perfect. So, here are some of our favorite wedding food ideas to help get you started. From classic dishes to modern favorites, we have something for everyone. So, whether you're looking for something formal or fun, we have the perfect menu for you!
Wedding food ideas to treat your guests
If you're looking for the best wedding food ideas for your reception menu, look no further! We've got some fantastic options for you to choose from.
One great idea is to serve a variety of different meats. You can have everything from pork to beef to chicken, and even lamb! This way, everyone can find something that they love.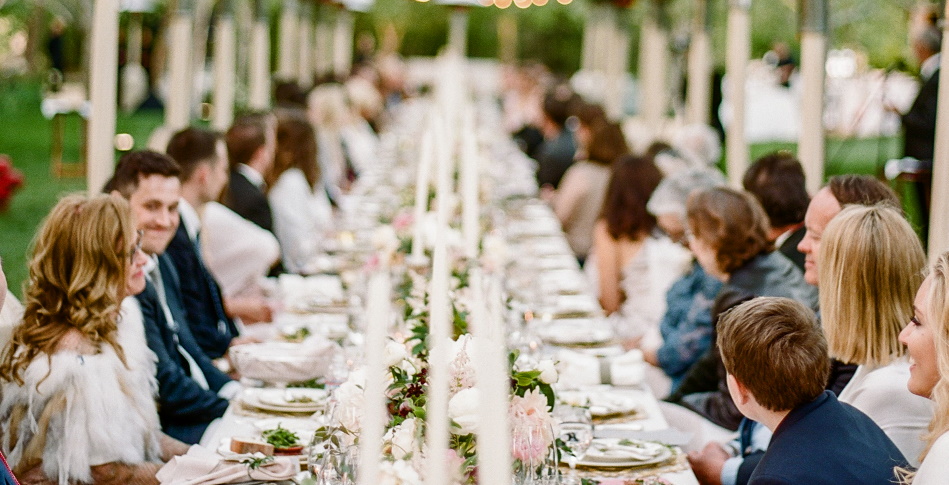 Another great option is to serve a variety of different types of pasta. There are so many different possibilities, from spaghetti and meatballs to lasagna and ravioli. You can even get creative and serve unique pasta dishes like lobster macaroni and cheese or shrimp scampi.
If you're looking for something a little bit lighter, why not serve a salad? There are endless possibilities for salads, so you can create a menu that perfectly suits your taste. For example, you could go with a classic Caesar salad or something more exotic like an Asian-inspired noodle salad.
No matter what type of food you decide to serve, make sure you have plenty of delicious side dishes. From mashed potatoes to steamed vegetables, there are tons of different options. And don't forget about dessert! Serve up a selection of sweet treats like chocolate cake, apple pie, or ice cream sundaes.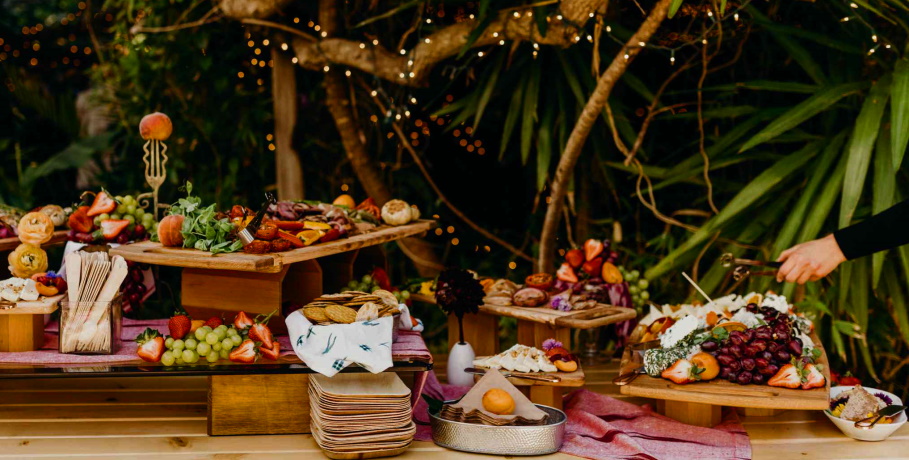 Wedding dessert ideas that will make your guests' mouths water
When it comes to wedding desserts, there are endless possibilities. But if you're looking for ideas that will make your guests' mouths water, here are a few suggestions:
Chocolate fondue. This is always a hit with guests of all ages. You can either use a fondue pot or put the chocolate in a bowl and let your guests dip their own fruit and pastries in it.
Miniature pies. These are a classic wedding dessert, and they can be made in lots of different flavors depending on what you and your fiancee like.
Ice cream sundaes. Who doesn't love ice cream sundaes? You can make them as simple or elaborate as you want, and they're always a crowd favorite.
Cake pops. These are another popular wedding dessert option, and there are endless ways to customize them.
Fruit tartlets. These elegant little tarts are perfect for a summer wedding, and you can use whatever fruits are in season.
Caramel apples. If you're looking for a sweet and tart dessert option, caramel apples are the way to go.
Chocolate-dipped strawberries. These classic treats never fail to please, and they're easy to make ahead of time if you're short on time.