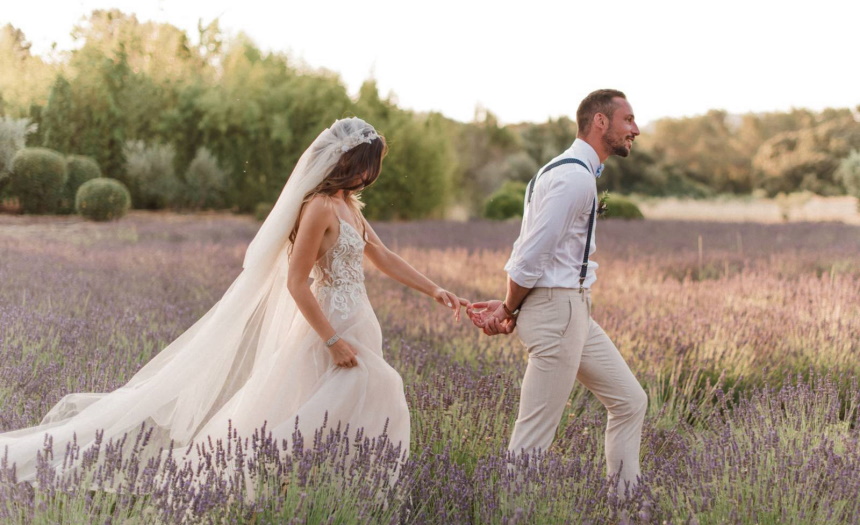 Wedding Inspiration
Lavender Field Wedding Photoshoot: How to Capture the Romance of French Countryside
When you think of lavender, what comes to mind? For most people, the purple flowering plant probably brings to mind thoughts of relaxation and calming scents. So, it's no wonder that lavender is a popular choice for weddings, especially given how special and romantic these events can be. If you're looking for some inspiration for your own wedding photoshoot, or if you're just curious about what this type of shoot can look like, then keep reading! We've gathered some amazing photos from a recent lavender field wedding photoshoot to give you a little taste…
Lavender farm wedding photoshoot
If you're looking to add a touch of European flair to your wedding photoshoot, why not consider staging it among the beautiful lavender fields of the French countryside? Here's how to capture the romance of this idyllic locale.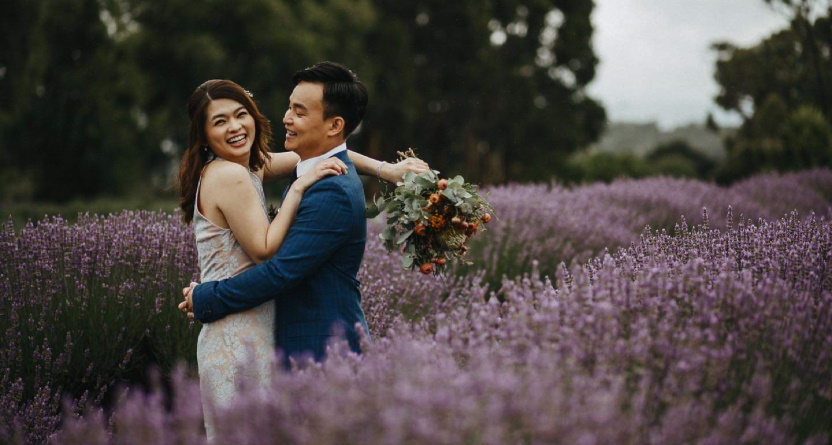 Plan ahead. Lavender blooms in late spring and early summer, so be sure to time your shoot accordingly.
Scout for the perfect location. Look for an open field with plenty of purple blooms in full bloom.
Capture the romance. Think about ways to create dreamy, romantic shots against the backdrop of the lavender fields. Try posing your bride and groom amid the flowers, or capturing them as they walk hand-in-hand through the stunning fields.
Use natural light. The soft light of early morning or late afternoon is perfect for photographing lavender fields.
Experiment with perspective. Try shooting from different angles to capture the beauty of the lavender in all its glory.
Capture the details. Don't forget to capture close-ups of the delicate blooms and the verdant landscape in the background.
With a little planning, you can create beautiful wedding photos that will transport you and your guests to the enchanting world of French countryside!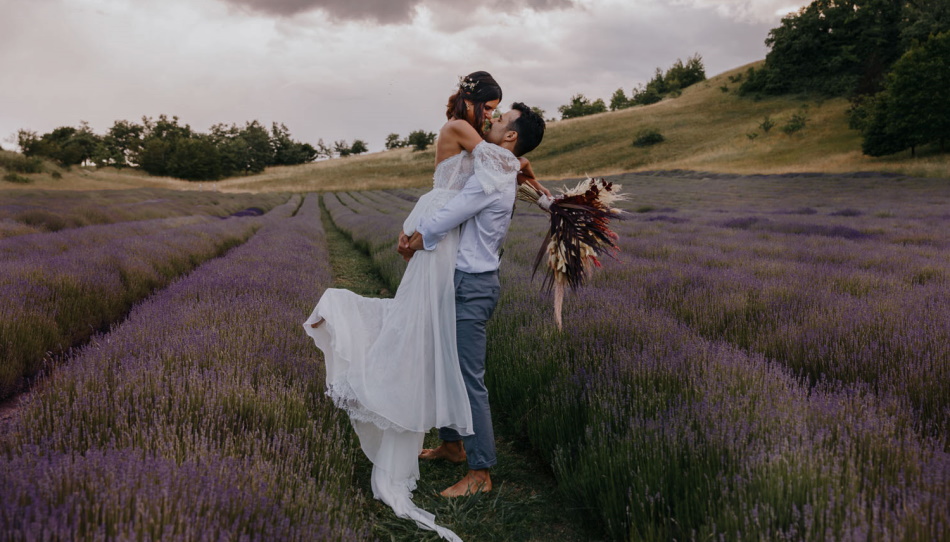 What do you wear to lavender field pictures?
This is a question that many people have, and the answer can vary depending on what you're looking for in pictures. If you want to look like you're part of the scenery, then wearing all lavender might be a good idea. However, if you're looking for something more subtle, then just wearing a touch of lavender may be better. No matter what, make sure to avoid anything too bright or flashy – you don't want to take away from the natural beauty of the lavender fields!
Lately, I have seen more and more people posting pictures of themselves at lavender fields. It is a beautiful sight, and I can understand why so many people want to capture the moment. But it got me thinking: What do you wear to lavender field pictures? Do you dress up or down? I did some research on the matter and found that there is no right or wrong answer; it all depends on your personal preference. However, I thought I would share with you some of the best tips for dressing appropriately for this type of photo shoot. Whether you are dressing up or dressing down, I hope these tips help you capture beautiful memories at lavender fields!