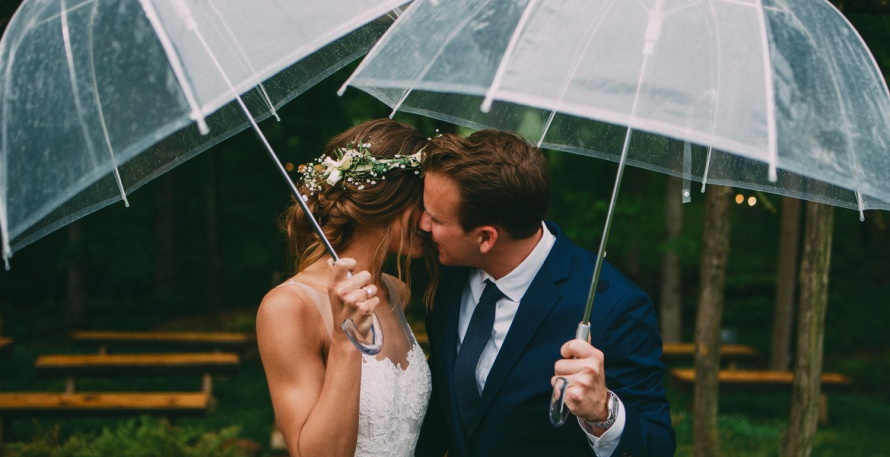 On a rainy day, your makeup is the last thing you want to worry about. But with a few tips, you can make sure that you look your best even in wet weather. This guide will help you choose the right products and techniques for your wedding day or special occasion.
How to rain proof your wedding makeup?
One of the things that can put a damper on your wedding day is rain. However, you can still look your best even in wet weather with the right makeup. Here are some tips for wedding makeup for a rainy day:
Use waterproof mascara and eyeliner. This will help keep your eyes looking their best despite the rain.
Choose light colors for your eye shadow and blush. Dark colors may not look as good in the rain, while light colors will help brighten up your face.
Keep your lips natural with a light lip gloss or lipstick. Heavy lipsticks may not look good in the rain and can be difficult to keep.
Make sure your hair is styled appropriately for the weather. If your hair is curly, you may want to wear it down so that it will be less likely to frizz in the rain.
You can still look fabulous even on a rainy wedding day with these tips!
Rain-proof your wedding beauty look
A little rain on your wedding day is no reason to worry about your beauty look. With a few quick tips, you can make sure your makeup stays put, and your hair stays sleek and glossy.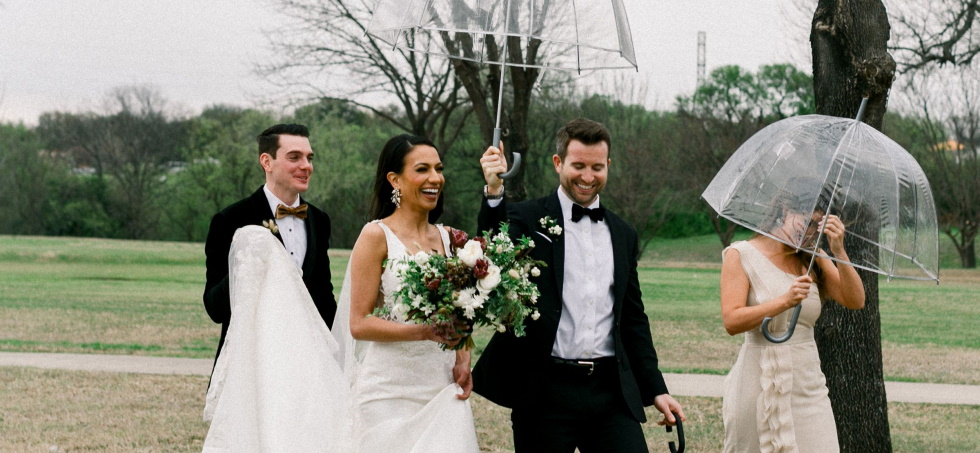 For starters, use a waterproof foundation or concealer. If you have any areas prone to sweating or getting wet, this will help keep them looking matte and flawless all day long.
To keep your hair looking good in the rain, try using a styling product containing some weatherproofing agent. This will help to seal the cuticles and protect your style from frizzing or becoming wet.
And finally, don't forget about your lips! Use a lip balm that contains SPF to protect them from the sun, and make sure to pack a few extra lipsticks or glosses that are waterproof just in case. With these tips, you'll be able to weather any storm on your wedding day!